Qt Quick 3D Instancing and Particles
Posted on Feb 27, 2021
With the upcoming Qt 6.1 version, Qt Quick 3D will get two new exciting features, instancing and particles. Both of these will be in Technology Preview stage, meaning that APIs can still change, with the plan to have them fully supported in Qt 6.2.
Instanced rendering is already explained in this blog post, but in brief it will dramatically improve the performance when rendering large amount of similar items with a single draw call. Particles actually utilize instanced rendering, as they fit very well into "large amount of similar items" category. Up to date Quick3D particles module documentation is available in here. Below is a screenshot from the HeartTrail example of the particles Testbed.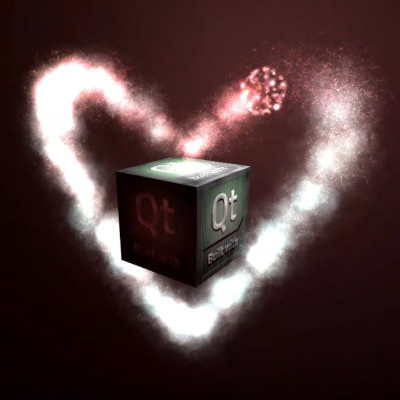 Please download the latest Qt releases or build from the git repository to test the Quick 3D particles and instancing yourself. We hope (and expect) that you will enjoy them!